Unique Ways To Celebrate A Baptism In Athens This Summer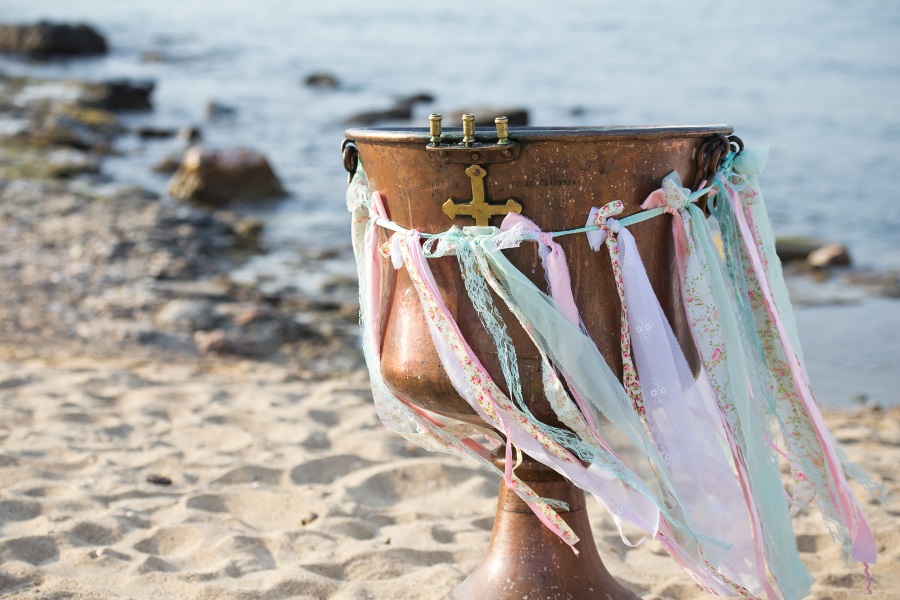 Baptisms are an important milestone in the lives of both the young and old, offering a wonderful opportunity to invite your closest loved ones to gather around for a party and welcome the new baby into the family. Especially in Greece, a child's baptism is a precious life experience, holding great importance and emotional connection for the entire family.
As with any event, several factors go into planning a baptism for your little boy or little girl. From choosing the perfect location, be it a beautiful venue in Athens or a celebrated Greek island within a short ferry from the city, to setting a budget and selecting a theme that reflects your style, there are many things you need to take into consideration, not to mention new social distancing and restrictions due to COVID-19. But don't stress too much – we're here to help make your baptism in Athens especially memorable.
To get you started, here are some unique ideas and ways to celebrate an authentic and memorable baptism in Athens!
#1 HOST A PRIVATE DINNER PARTY
Having fewer guests doesn't have to mean a simpler celebration – it can mean a more exclusive one! A private dinner party can be very luxurious and we know exactly how to take it to the next level. Imagine a sophisticated tablescape with beautiful floral arrangements and dreamy centrepieces, custom designed invitations, and tailor-made party favors – the epitome of elegance!
#2 CELEBRATION ON THE BEACH
When hosting a baptism in Athens, a great idea is to host the after-party outdoors. A natural setting is ideal for keeping guests comfortably distanced, but also signals to elements of rebirth and renewal. And, of course, for a summer beach baptism there's no better backdrop than the beach. Whether you envision a laid-back, relaxed celebration or a fun beach party, the endless blue of the sea, the soothing sound of the water, and the magical colors of the sunset will have a most liberating effect on you and your guests.
#3 LUXURY YACHT PARTY
Your child's special day deserves a unique celebration and a party on a private boat or yacht in Athens is an exceptional way to dazzle your guests! Imagine being on the open sea and celebrating with your loved ones against the inspiring and relaxing blue hues of the sea. A private cruise full of intense Mediterranean flavors and once-in-a-lifetime experiences will create long-lasting memories and make your Athenian baptism truly special.
#4 PRIVATE VILLA PARTY
If sipping exotic signature cocktails by our exclusive mixologists by the pool is your definition of the ultimate after-party, you will be thrilled to know that we can help you throw a fabulous private villa party. We have an extensive portfolio of handpicked villas where you can live your dream and enjoy carefree times with your guests following your child's baptism ceremony.
#5 AUTHENTIC CELEBRATION OUTSIDE OF ATHENS
Itching to get outside the city? Then you may like to consider a popular Greek island or off-the-beaten-path destinations and host an authentic Greek baptism there. Greece is full of natural gems where a straight-out-of-a-fairytale experience awaits you and your guests, and we know exactly the right elements to make it stress-free and wonderful!
Your baby deserves nothing less than a once-in-a-lifetime celebration and with your ideas and our expertise, we can create something truly unique. Get in touch with us and let's start planning your baptism in Athens!
LET'S PLAN YOUR BIG DAY,
TOGETHER!
AS FEATURED ON

​