The Importance Of Art De La Table At Any Event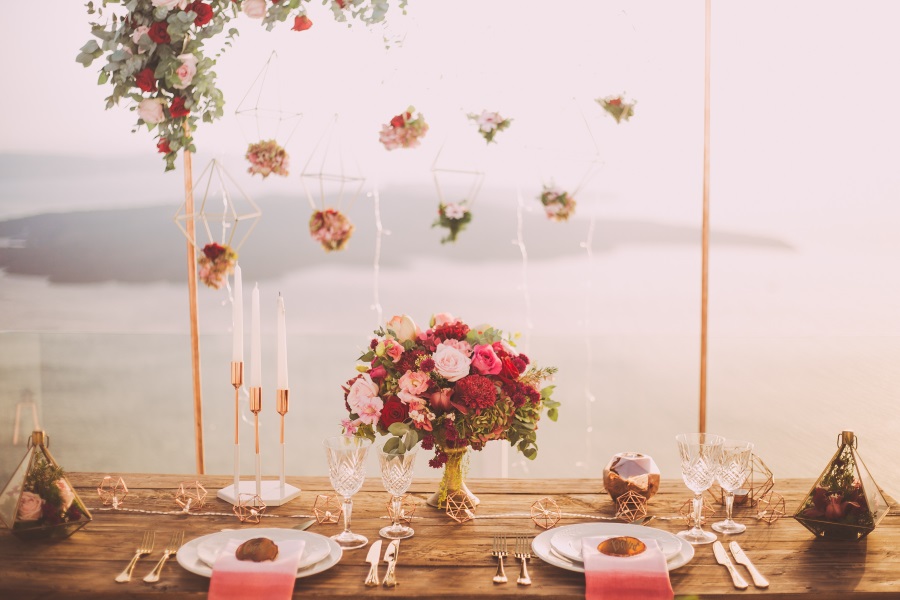 When planning an event – whether it's a formal event like a wedding or a baptism or a more intimate one such as a dinner party – surely you want to impress your guests and make your event uniquely stand out from the rest. And this is definitely not possible if you opt for an ordinary table setting!
Although the importance of a table setting is often overlooked, about 40% of an event takes place at the table, making it a huge aspect of your special day. Not only will it largely dictate the mood of your event, but a special and distinct dinner table decoration will also make your guests remember you and your event for a long time.
What is Art de la Table?
Art de la Table can be described as the art of entertainment, referring to preparing and presenting food. Very simply, it is how to set a table according to the rules of etiquette. According to Jean Francois, a French maître and true master of the art, the most important aspect of Art de la Table is "the architecture of the table and creating harmony".
How far back does Art de la Table go?
As the name suggests, Art de la Table originated in France, the country of Savoir Vivre, and it goes back to the 15th century, evolving ever since. During the French Revolution, it was briefly lost, however, Napoleon revived the art as he felt that this tradition of etiquette and elegance was also a statement of power.
My finishing school experience in Switzerland
When I was at finishing school, a school that focuses on teaching social graces, we learned all about the Art de la table, how the presentation of the table is as important as the food itself, and what we should take into account when preparing a table. For example, the space between the plates and cutlery is extremely important to the point where a tape measure is required to make sure the place setting is uniform and equidistant.
Also, we learned how to place a name card on the table, as well as how to use decorative elements in the center of the table and make impressive centerpieces. Using candles for the decor is a must-do and fresh flowers are also very important, since, as Jean Francois states "…a proper table should have some sort of living element to represent life as well as give the table a fresh, light air".
Art de la Table today
In the event planning industry, the main focus of L'Art de la Table is about expressing your creativity, showing your unique personality, and making your guests feel special. Although following the standard rules of etiquette is important, experimenting with different and more modern styles, as well as, mixing and matching items will ultimately create a table that harmoniously reflects your individual taste. Art de la Table is a surefire way to make your event memorable and add a personal touch to your special occasion.
Top 3 things to consider when setting a table:
#1
The colors and patterns used to decorate the table are what draws in your guests' attention. Make sure to add a splash of white, which always coordinates well with any color scheme, and use gold, silver, or metallic details to beautifully accentuate the main colors and bring a sense of luxury.
#2
The flower decor is the focal point of the table, therefore, it is important to select the right flowers to perfectly fit your theme. One safe, yet extremely elegant and classy choice, is opting for roses, which are available in a range of stunning colors and can complement any color scheme.
#3
When decorating, make sure to use a range of different sized decor pieces to create dimension. Also, playing with the shape of plates and accessorizing with beautifully decorated pieces of cutlery can help you achieve an exceptional banquet effect!
Whether you want to keep your event budget-friendly and decorate with simple and clean touches, or you want to go the extra mile and add luxurious details, like custom design napkins or hand-painted flatware, we will design a most perfect tablescape to reflect your theme, style, and color scheme. Let's start planning!
LET'S PLAN YOUR BIG DAY,
TOGETHER!
AS FEATURED ON

​