Tips For Planning A Fantastic Themed Birthday Party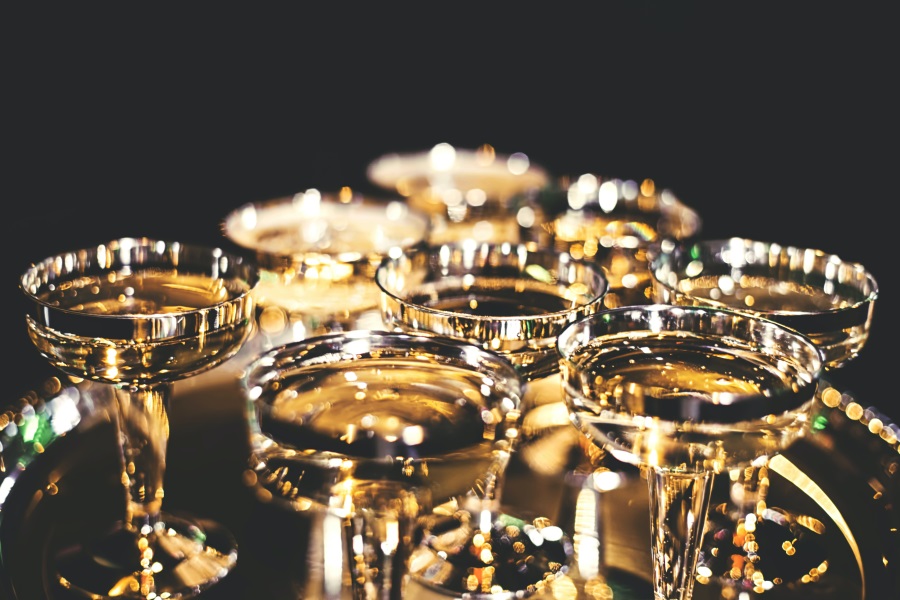 Celebrating a birthday is a special event that's meant to be shared with loved ones, and although some of us may think that birthday parties are for kids, that's not the case! Adults enjoy great parties as much as children, especially when it's a themed party. After all, if you are celebrating a milestone birthday, like turning 30, 40, 50, or 60, then it should definitely be celebrated with all the fanfare!
As event experts, we have a lot of know-how in designing and planning special events in Greece and we've put together this list of important things to consider when having a big birthday bash. From luxury yacht parties to intimate beach parties or stylish cocktail parties, these tips are all you need to party like a pro!
#1 Choose A Theme
Let's be honest: you can't really plan anything until you've chosen your party theme. Your birthday theme will help guide you through everything from invitations and decor to themed food and cocktails! So, if you want your birthday to be extra fun and special, then pick a unique theme that is representative of you and let it be the inspiration behind planning your party.
#2 Decide On The Date, Venue & Guest List
The ideal day for a party is on the weekend when your guests will be available, and not preoccupied with day-to-day things to do. If your birthday falls during the week then we recommend picking the weekend before or after the actual date. When it comes to choosing the venue, you should take into account your party theme and whether you envision a laid-back and casual celebration or an extravagant and glamorous affair. For example, a Monte Carlo theme calls for elegance and sophistication so a historic house or a hotel would be the ideal choice, whereas there's no better venue than the beach for a tropical-themed party. When searching out a venue, keep in mind who your guests are and how many people will be attending – setting your guest list ahead of time is highly recommended. You'll want to pick a venue large enough (or cozy enough) to gather everyone comfortably.
#3 Pick Invitations & Set The Dress Code
Having set a date, secured your venue, and prepped your guest list, you're ready to create your themed birthday invitations! Think of something creative and give your guests a sneak peek at the fun they'll have on your big day – create some anticipation and introduce your guests to your fun birthday theme. Optionally, you can include a note on attire. Establishing a dress code hints to the formality of your event and also enhances the tone and mood you want for your party. Not to mention that it also gives your guests peace of mind by knowing what they should wear. After all, no one likes to arrive at a party under or overdressed!
#4 Tantalize With Food & Drinks
Whether or not you're throwing a dinner party, a birthday party is not complete without delicious food and refreshing drinks! In addition to your finger foods make sure to have one to two main entree foods to serve such as sandwiches and salad for lunch hours, and pizza or mini hamburgers for dinner hours. Buffet style is always best, that way guests can graze and fill their plate as they please. If you want to take this to the extra mile go for a specially designed menu that perfectly fits the overall style of your party. Think signature cocktails and themed appetizers – is there any better way to impress your guests?
#5 Plan Fun Activities & Games
Having plenty of entertainment options at a themed party is a must. You want your guests to enjoy themselves, dance, mingle, and most of all, to have a great and unforgettable night! Depending on your guests, theme, and party style, you can plan your activities to match your event; put together the perfect playlist and schedule some creative games that you can all play together. Don't overdo it though – the less you control the flow of the party the more people will feel as though they are a part of the event and they will ultimately decide what to do and when.
#6 Out-Of-This-World Desserts
A big birthday party wouldn't be complete without cake and desserts so be sure your desserts make a statement! Having a dessert bar filled with lots of different theme-based treats is a great way to give your guests' sweet tooth something to remember you by, as well as have some dessert decorating fun. If you're throwing a rainbow-themed party, for example, a rainbow cake is a perfect choice while galaxy donuts and cookies are ideal for your galaxy-inspired celebration.
#7 Don't Forget The Party Favors
Party favors provide a way to extend the party experience long after it has ended and they allow people to take a small memory of the event home with them. A small gift is also a great way to express your gratitude as a host. According to your theme, they can be funny and quirky or elegant and thoughtful; either way, they will be appreciated. After all, who doesn't love a gift even if it's just for fun?
We can't get enough of throwing great parties! Get in touch and let us take the stress out of planning your next big birthday party in Greece. Let's make your next birthday a big one!
LET'S PLAN YOUR BIG DAY,
TOGETHER!
AS FEATURED ON

​