Show Stopper Candy Bars & Dessert Tables For Your Next Event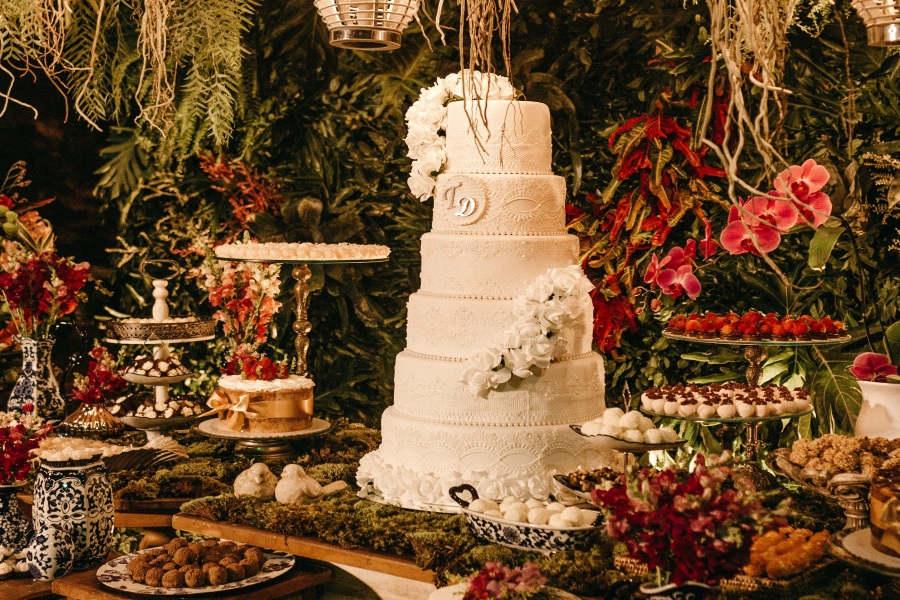 Having taken the social media world by storm, candy bars are a feast for the senses – they offer a fun way to personalize any type of event and dazzle your guests! From weddings to baby showers, birthday parties, and baptisms, candy bars add panache to any occasion, serving as a unique decorative element that adds dimension to your food and beverage selections.
If you want your next event to have a dramatic candy bar or dessert table that will make for a gorgeous Instagram photo, all you need is a table, a little imagination, and our expert services and resources! With our partial planning services, we can design your beautiful candy bar/dessert table harmoniously with the rest of your event décor set up, without us designing and planning your entire event. Learn more about our partial and full planning services here.
Always aligned with your desires, we carefully and meticulously design a candy display that matches your unique personality. If you'd like to achieve a cohesive look, we'll make sure that the sweets and containers perfectly match your event's color scheme, your personal style, as well as the overall mood of your event. If you'd like more variety, we can use all kinds of containers from elegant glass jars to vintage trays and rustic baskets, and we can opt for bright, colorful sweets, displayed at different heights for visual impact. If you want to add an extra something, we can even create one of a kind sweet corners such as doughnut and cotton candy stands!
Yet, desserts and containers alone are not enough to create a successful dessert buffet. We use your favorite flowers and scented candles to accent the table, as well as other decorative elements, such as balloons, printed backdrops, garlands, fairy lights, or lanterns. Of course, we always keep in mind that a candy bar should be fun and interactive – it's a station where your guests feel happy and joyful!
Regardless of the decor you choose, we work with top patisseries to ensure that you are served high-end and completely personalized desserts. Think chocolates with your own monogram, specialty truffles, cupcakes decorated with gold leaf flakes; everything we create and offer is of the highest quality and elegance. When it comes to cakes, we take pride in our collaboration with talented cake artists, whose extraordinary creations are sure to wow you and give your guests' sweet tooth something to remember you by. From luxe tiered cakes that dazzle with their opulence to seamless geometric designs, they know all about the latest pastry trends and their extensive list of cake flavors includes both classic and super modern flavors that promise a second-to-none culinary experience.
Combining our expertise and creativity with your imaginative ideas, we can turn any simple dessert table into a wonderfilled focal point of your event. All you need to do is get in touch with us and share your vision – the rest you can leave to us!
LET'S PLAN YOUR BIG DAY,
TOGETHER!
AS FEATURED ON

​