Spread The Love & Support Small Businesses This Season
It's the most wonderful time of year and spreading love is especially important during the 2020 holiday season. Bringing smiles and supporting small businesses near and far is crucial this year! When you support small businesses, it means that you'll get fast and more personal service, you'll directly affect the people and families of that business, and in turn you also encourage fresh ideas to grow.
With great pleasure, we invite you to bring some creative MILI LO magic into your holiday homes this season! Whether you're hosting a Christmas Dinner Party with your loved ones, or would like to send a Customized Gift made with love to one your favorite people, it would make us so happy to be part of spreading your love this year.
Having a good laugh, sharing happy stories, enjoying incredible food and sipping on some amazing bubbly with family and close friends is what the season is about. With MILI LO's expertise and guidance, we can be part of hosting an unforgettable dinner or head over to our recent Christmas Dinner Party blog and get all the necessary creative juices flowing with our tips and advice. One thing's for sure, you'll leave the whole family in awe and feeling special!
With our distinct and authentically personalized love gifts, you can surprise absolutely anyone – from your partner, parent or grandparent – to a friend, or even to a teacher or colleague. Each gift is a celebration of individuality and imagination. From custom designed scrapbooks with your own pictures, handwritten messages, to tastefully designed 'love in box' surprises, our customized gifts are tailor-made to meet your needs, reflect your unique personality, and express your feelings of love and gratitude.
Here are a few ideas to inspire you:
Hamper basket with delicatessen treats and bubbly drinks
Custom design cocktails or at-home recipe box (while bars and restaurants remain closed)
Personalized self-care scrubs and essential oils, cosmetic or shaving kit boxes
Bespoke home fragrances, scented candles or oils
We would be delighted to hear from you and to help you organize a unique table setting for your sparkly Christmas dinner or a very thoughtful customized gift to share some inspiration and happiness.
Magic is in the air and this Christmas remember to spread your love, and spread the word!
We look forward to hearing from you!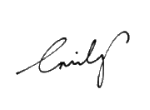 LET'S PLAN YOUR BIG DAY,
TOGETHER!
AS FEATURED ON

​