Hosting Your Christmas Dinner Party With Tips From MILI LO
There's nothing quite like the magic of Christmas! Truly one of the most wonderful times of the year, Christmas is all about having some fun, spending time with family, enjoying delicious food, and sharing the joys of the season. And what better way to do so than by hosting an intimate dinner party with your closest loved ones!?
Even though this Christmas will be experienced a little bit differently, on account of Covid-19, we still want you to have festive moments and make wonderful memories. So we've put together a few tips for planning a great 2020 Christmas dinner party at home. Please do get in touch if you'd like our help with consulting from a distance – we'd love to be part of your festivities from a distance!
#1 Decor
A distinct Christmas theme will help guide the menu and overall style of your event. The Nutcracker, Gingerbread village, or Winter Wonderland are some classic themes that never go out of style! Making your house look festive should be one of your top priorities if you want your dinner party to be a success. It's all about the ambiance, after all! A succulent tree as a centerpiece creates a unique feeling of Christmas and a few statement decorations here and there are sure to set the festive mood.
This year's decoration trends include hanging light bulbs, multiple twinkling lights and lots of candles, vertical floral gardens, and greenery walls as photo backdrops, color blocking, bright contrasting colors, or a 50's retro vibe. As for the color scheme, navy blue or 2020's color of the year – Classic Blue – paired with ice grey, vigorous white, and accentuated with silver and gold touches will all surely add wow factor.
The style of your dinner table is also very important as it's one of the first things your guests will notice. Set an elegant tablescape with silk linen for runners and napkins; use eclectic glassware and decorate with pomegranates, pine cones, and red poinsettia flowers. Last but not least, add a wonderful touch with custom stationary, such as dinner menus and name cards – be creative and combine them with your overall decor. Think about surprising your family and friends with a little party favor on each place setting to make it more personal, like a stylish Christmas stocking, et voila your Art de la Table is complete!
#2 Food & Drinks
Food always makes memories – ask someone about Christmases past, and food is one of the first things that spring to mind. You can always go classic with delicious turkey and roast potatoes, or this year why not dare to be creative and modernize the menu with inspirational global cuisine, incorporating ethnic, Mexican, or Asian flavors? Discover new flavors and be diverse when picking your menu and impress your guests by taking them on a culinary journey with fresh, locally sourced ingredients. If you're celebrating Christmas in Greece, don't forget to add a Greek note to your table with a sweet melomakarono or two!
Don't forget to be imaginative with the drinks you serve. Get inspired by the numerous recipes you can find on social media or create your very own Christmas signature cocktail drink. Peppermint martinis, cranberry mimosas, Harry Potter-inspired butterbeer, traditional eggnog, or a cup of hot chocolate – bring home some winter inspired cocktail magic.
#3 Virtual Christmas Fun Games (for our friends & family in lockdown)
The past year has been all about virtual communication; it's the next best way to stay connected with all of our friends and family. So many families will be connecting virtually this Christmas and throwing parties over video platforms like Zoom, Team, etc. If you're looking for game ideas to play via these platforms, here are some entertaining options:
Competitive games like Virtual Holiday Trivia or Online Holiday Bingo
Fun games like Scavenger Hunt
Virtual Christmas Icebreakers
Christmas movie charades
Dramatic Holiday Readings
#4 Festive Music
Of course, we can't forget about the music. December is the only month of the year with its very own special soundtrack that's played on repeat! Keep your group in a Christmas mood with your very own curated and upbeat holiday playlist. You can make things more interesting by doing some Christmas carol karaoke or turn the songs into games by playing a holiday version of "Name That Tune" – everyone will have a blast!
We'd love to be a part of your 2020 Christmas festivities, if even from afar. For the first time ever, we are happy to consult, offer ideas, advice, and guidance exclusively for you to create your very own festive dinner party at home. Get in touch and let's make the most of this special time of the year.
Merry Christmas and Happy Holidays to you and yours!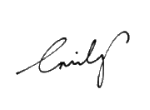 LET'S PLAN YOUR BIG DAY,
TOGETHER!
AS FEATURED ON

​