Your Halloween Party Guide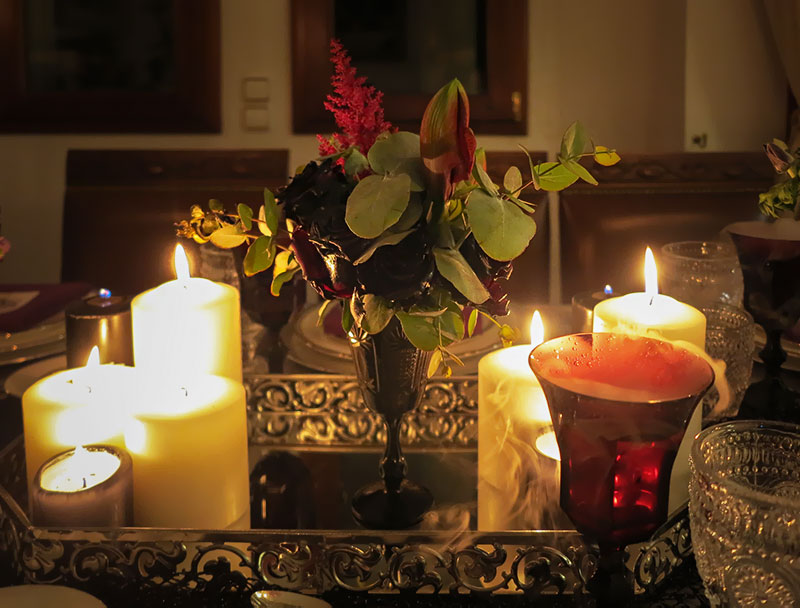 The tradition of dressing up in costume and offering tricks and treats hasn't always been a popular thing to do in Athens. And actually, the most common time of year for Greeks to dress-up in costume is during carnival which happens in prelude to the Easter traditions that take place in early spring in Greece.
Since the fun of All Hallows Eve has slowly crept into the festivities calendar for many who live in Greece, we couldn't help but want to share our ideas on how to plan the perfect Halloween party in Athens. Take a look below for more…
Tip #1 
Scary Music & Entertainment
When your guests arrive, always have the appropriate music playing to set the mood – this is what will create the perfect party atmosphere from the get-go! Try some creepy gothic sounds to set an eerie mood for the night. For a conversation starter, ask all your guests about one of their most terrifying experiences.
Tip #2
Themed Cocktails
Themed cocktails are a must at any gathering, but especially for a Halloween party! One of our favorites is a red and orange colored 'blood' Smokey Cosmopolitan cocktail served to everyone as a welcome drink – a perfect addition to the already creepy atmosphere.
Tip #3
Spooky but Stylish Table Decor
Place settings and table decorations can really bring your Halloween party in Athens together and create a beautiful visual. It's all in the details after all! Gloomy red flowers and lots of candles are ideal for the mood of the night. Lay your table with black tulle together with a black net table runner and place some elegant silver trays in the middle. Another idea is to place the red or purple flowers and candles on the silver tray to create the perfect table centrepiece. You can even partly spray paint your flowers black! As a final touch, place a few candelabras between the centrepieces to make your space look like a haunted mansion. If you like, you can also make place tags so your guests know where to sit; write everyone's name on a picture of a skull – pink for the ladies and black for the men.
Tip #4
Halloween Cheese Platter & Dessert Bar
To impress, cut your cheese in the shape of coffins and decorate a platter just like a graveyard – this will surely spook your guests each time they come in for a bite! It's not Halloween without lots of sugar and sweets so a fun (mandatory) addition to your party is a dessert and candy bar. Bake cookies in the shapes of bats and skulls, decorate cupcakes like ghosts, and make cake pops that look like bulging eyeballs. Set up your candy bar with the other desserts for an all-in-one dessert bar.
Now you're ready to party!
With all these great ideas floating around in your mind ~ get in touch with us so we can take the stress out of planning and doing!
We'll make your Halloween party in Athens simply exceptional!