Top Marriage Proposal Spots In Athens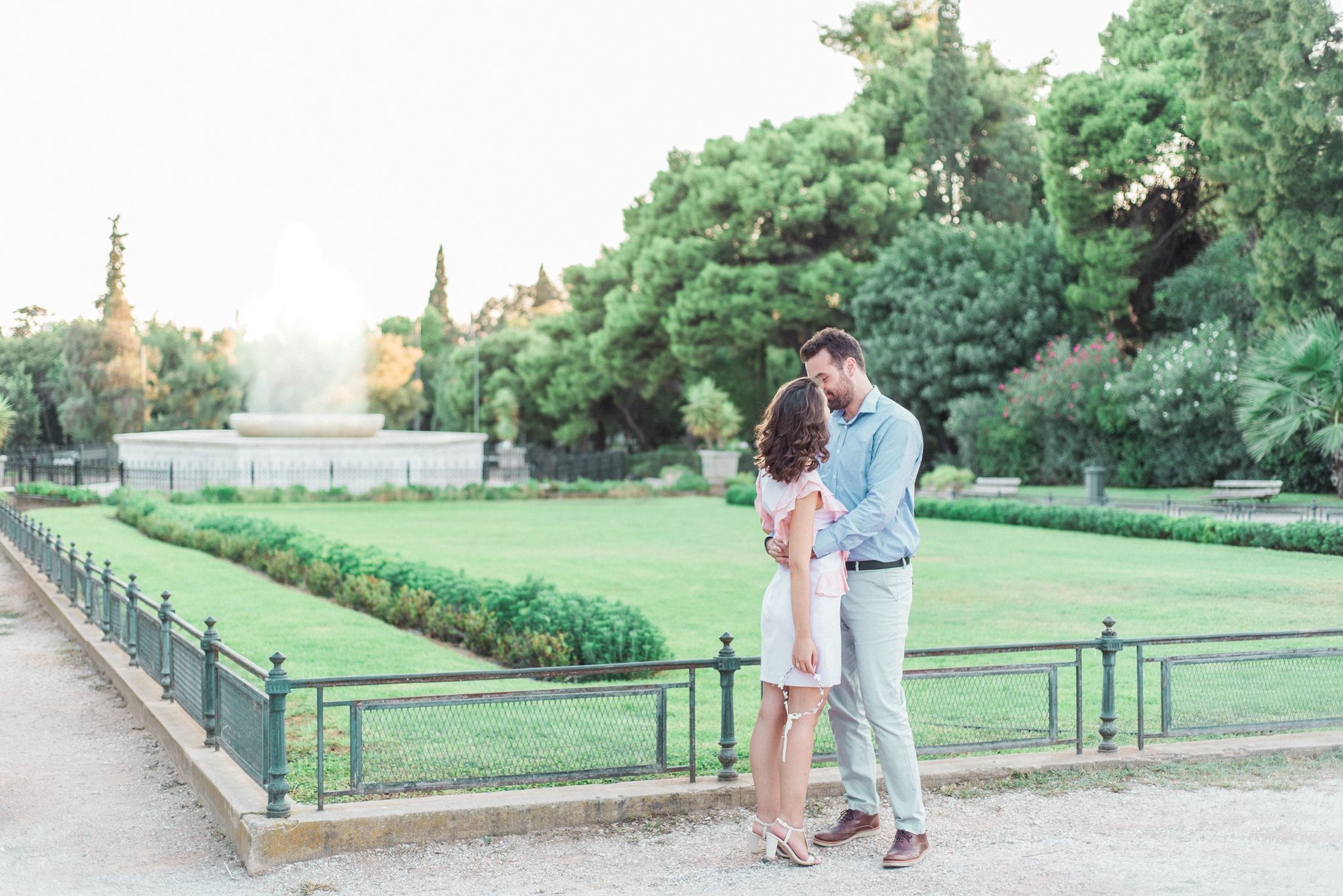 If you've found your love to share your life, and it's time to 'pop the question,' then you'll definitely want to make this moment truly unforgettable, and a story worth retelling! Arranging your wedding proposal in Greece – the place where the famous mythological winged god of love and desire Eros was born – will certainly make your proposal idyllic and romantic! Athens is our home city so if you're planning to make your wedding proposal in Athens, then we know all the picture perfect (and off-the-radar) locations where you can mark your special moment. Here are some of our top recommendations:
#1 Lycabettus Hill
Located at the heart of the city, Lycabettus Hill, is arguably one of Athens' best vantage points, offering incredible panoramic views, just perfect as the glorious Greek sun sunset over the city. Its pine forest covered slopes, create the perfect landscape where you can thoroughly enjoy a breath of fresh air. From the upscale neighborhood of Kolonaki, Lycabettus Hill can be reached either by funicular or on foot if you're one for a steep, yet leisurely upward climb. Once at the top, surrounded by the magnificent view, we'll make your proposal moment absolutely perfect with everything ready exactly as you envision it. If you're thinking to propose under the stars, then we know just the spot so that you'll feel as if you're floating over an endless sea of city lights! Simply incredible.
#2 Anafiotika
Part of the old historical area of Plaka, Anafiotika is undoubtedly a neighborhood full of character and romanticism. In this tiny yet exceptionally scenic neighborhood, you will find archaeological treasures mingled with traditional tavernas and cute little coffee places. The entire neighborhood resembles the architecture of the Cycladic islands with white houses and narrow cobbled paths, giving you the feeling of being on an island right at the heart of Athens! Unlike bustling Plaka, Anafiotika is an oasis of tranquility and uniqueness, that bears so much history and offers some great views. This is the place to make your proposal in Athens if you want to be isolated from the whole world!
#3 Philopappos Hill
Located to the southwest of the famous Acropolis rock, Philopappos Hill is one of the most impressive green spots in Athens. Wild and pine-shaded, it is identifiable by the Philopappos Monument crowning its summit and characterized by its colorfulness and serenity. Arriving at the top, you will be rewarded by the inspiring views of the Acropolis, that you can enjoy from various vantage points. Champagne or some local wine can be arranged to celebrate the special moment.
#4 The National Gardens
This magnificent tropical paradise sits in the heart of the concrete city of Athens, directly beside the Greek Parliament. It is a public park with lush vegetation, shaded pathways, benches, pavilions, lakes, ponds, and several small animals. Only a few steps into the National Gardens in Athens allows you to escape the buzz of the city and indulge in relaxation. Home to numerous species of trees and flowers, this is the ideal proposal spot in Athens if you'd like to effortlessly and unexpectedly pop the question and catch your love by surprise!
#5 The Acropolis
The Acropolis is unquestionably one of Greece's most important and valuable ancient sites. Standing gloriously overlooking the city of Athens, crowned by the impressive Parthenon, this historic rock bears an atmosphere that is nothing short of awe-inspiring. If you want your proposal in Greece to be unforgettable, then kneel before your beloved one, right in front of one of the world's most iconic monuments, a true wonder of man made creation. Since this is a very popular spot and often flooded with tourists, we know some really great locales around the rock that create a unique and colorful setting with a backdrop of the famous Acropolis so that you can finally ask your long-awaited question within the vibrant energy of the incredible Acropolis beside you.
#6 Cape Sounion
Cape Sounion may not be located in the heart of Athens, but just under 1 hour south of the capital, this seaside spot is absolutely breath-taking and worth the drive across the Athenian Riviera. At its highest point stands the Ancient Temple of Poseidon, god of the sea, which is a feast for the eyes for those passionate about history. Cape Sounion is the ultimate couples getaway spot and you will be mesmerized by the warm colors that engulf the natural landscape as the sun sets. Whether you'd like to make your proposal in Greece on the beach, at a local venue, or at the foot of an ancient temple, Cape Sounion will definitely be memorable and remarkable!
If you would like to go the extra mile to plan a last surprise for your partner, why not consider us decorating your private suite for you in one of these hidden gems, or arranging a romantic dinner in the heart of Athens?
If we've inspired you to propose in Greece, then we'd be honored to be part of making this important day special and truly meaningful.
GET IN TOUCH and tell us about what you have in mind!
LET'S PLAN YOUR BIG DAY,
TOGETHER!
AS FEATURED ON

​