Planning Sustainable & Eco-Friendly Events In Greece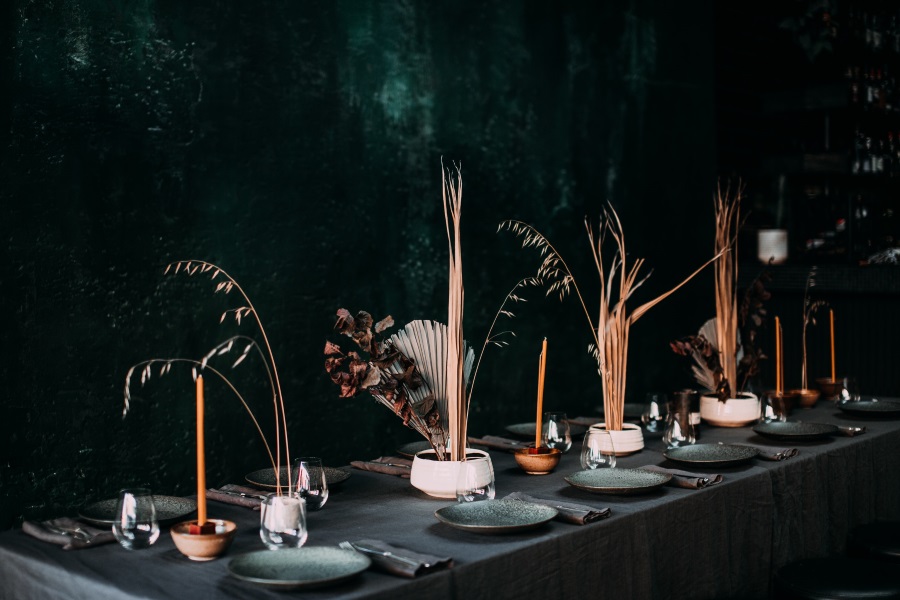 Sustainability is one of the fastest-growing trends in the event industry. And rightly so as it's a philosophy in event management that puts emphasis on three important aspects: environmental protection, social growth, and economic progress. Planning a sustainable event means committing to making sure that any negative impact socially, economically, and environmentally is managed and reduced to its minimal level; it means that you're conscious about your actions and care about always leaving a positive footprint on the world.
Respecting and protecting the environment is now more important than ever, and luckily, it's also increasingly easy. With new technologies and innovations in science, eco-friendly finds are more accessible than they've ever been. Whether you're planning a wedding, proposal, baptism, or any other celebration, you'll be thrilled to know that there are numerous ways to make your event greener and more environmentally sustainable.
Now, we all know that planning an event can be really overwhelming, especially when deciding to add in the element of sustainability. To help you alleviate some stress, we'd like to share some of our favorite tips to make your event a little more environmentally friendly and socially conscious.
#1 Micro Events
It is with no surprise that the larger the event, the bigger the environmental impact. So, as modern society becomes more environmentally conscious, micro weddings and micro-events, in general, are growing in popularity. Having a smaller guest list will have a direct beneficial impact on your carbon footprint. With fewer people travelling to your event, the amount of CO2 emitted will be much smaller. Not to mention that they'll be more intimate, exclusive, and luxurious; micro-events have a huge appeal to them!
#2 Invitations & Stationery
Digital technology means that events no longer need to generate reams of printed material. There are many alternatives to standard paper invites, such as e-invites or digital RSVP, which you should take advantage of. Where there's no alternative to paper, make sure that it's plantable or recycled and keep things as biodegradable as possible. Your invitations and stationery will still give a very sophisticated and elegant feel to your event.
#3 Lighting & Decor
Replacing regular light bulbs with LEDs is very important as LED lighting is the most energy-efficient way of illumination and, at the same time, it's incredibly versatile for creating a variety of different looks, moods, and atmospheres.
Sustainable decor ideas include rustic natural wood, sourced from sustainable forests, for your tableware or tablecloths and napkins made from materials like hessian, hemp, and pure linen. You can even use biodegradable cloth menus that double as napkins or create event programs doubling as fans!
#4 F&B
An eco-friendly menu means incorporating seasonal, organic products made of high-quality ingredients and ideally locally produced in order to cut transportation emissions. When it comes to plateware, glasses, and cutlery, try going plastic-free, for example, making sure that your bar is stocked with glass bottles instead of single-use plastics. Last but not least, instead of throwing away leftover food, consider donating it to a local shelter or composting.
#5 Flowers
When planning florals for your event, try sourcing your flowers locally because this way you can have control over whether or not you are supporting the use of pesticides and other chemicals in flower production, as well as being sure that you purchase from farms that treat their workers ethically. Also, try avoiding floral foam, because it's a product entirely made of plastic and thus, incredibly damaging to the environment. To keep heading-in the right eco-friendly direction, we also suggest drying the flowers you used so you can later reuse for another occasion or for creative crafts in the future.
Although not immediately visible, the negative impacts that events can have on the environment, shouldn't be ignored. However, this doesn't mean that all large events have to result in a detrimental effect on the environment.
Through sustainable event management, we can find creative solutions that create a wonderful event experience, while still conscious of our impact on the world as a whole. Get in touch and let's start planning your eco-friendly event in Greece!
LET'S PLAN YOUR BIG DAY,
TOGETHER!
AS FEATURED ON

​