Planning Micro Weddings In Greece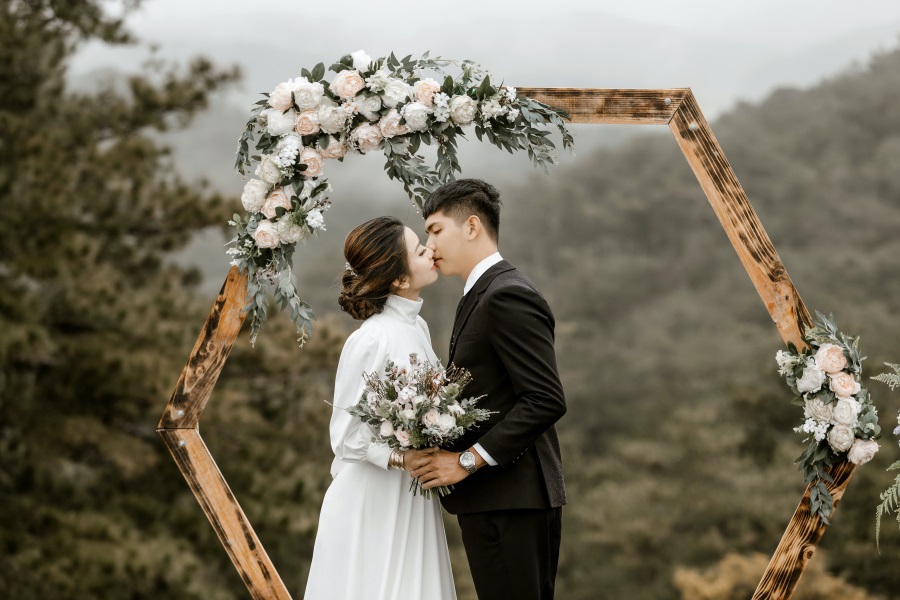 So, you've met the love of your life and want to get married as soon as possible. Our warmest congratulations to you! If you've always dreamed about a fairy-tale wedding or an extravagant affair with an infinite guest list, and the pandemic has forced you to rework your wedding plans, don't lose hope! The perfect wedding is still within reach; but how, you ask? Thanks to the increasingly popular 2021 event trend of micro weddings!
What is a micro wedding?
What is a micro wedding exactly? As the name suggests, it's all about scale. A micro wedding is an event that involves a very small guest list. Many times, people tend to equate micro weddings with elopement weddings, but these are two very different wedding trends. While an elopement typically involves only the couple and a wedding official, a micro wedding includes up to 25 guests. You may find it hard to narrow down your guest list that far, but if you can manage it, this type of celebration offers a special kind of intimacy that more and more couples are now opting for it.
Why are micro weddings becoming more and more popular?
It is true that social distancing restrictions imposed to decrease the spread of the coronavirus have had a tremendous impact on the event industry, significantly reducing wedding numbers and therefore dramatically increasing the popularity of micro weddings. But, even prior to 2020, many couples across the world were choosing to celebrate their love more intimately, with less glam and a small guest list.
A micro wedding involves all the elements of a large wedding celebration, including the ceremony, the venue reception, the photography sessions, the rituals, and traditions, only with a smaller number of guests and fewer formalities, making it much more authentic, meaningful, and unique. Welcoming fewer guests means that you have more time to really interact with them and have quality conversations, not to mention that it takes away the stress and anxiety of having to care for hundreds of people, giving you more flexibility when it comes to planning it.
Many couples also feel that a micro wedding allows them to enjoy the true meaning of the day. Standing up in front of a huge group of people and declaring their love can seem unnecessary to some. A micro wedding on the other hand allows you to be surrounded only by your closest ones, who you truly want to be part of your love story. Hosting a micro wedding is the perfect option for couples who want a more relaxed vibe on their special day.
A luxury micro wedding in Greece
A micro wedding doesn't have to be any less elaborate than a large-scale wedding. On the contrary, it can be much more luxurious and exclusive, especially when you're planning a wedding in Greece; which, when combined with an idyllic destination provides you with the opportunity to choose a unique wedding idea that will make your big day truly unique! Be it a sailing trip across the Aegean, a lavish pool party at a luxurious villa, a pristine ceremony on an unspoiled Greek island, your micro wedding in Greece can be as glamorous and luxurious as you like. A small wedding also opens up your venue options as there are many more luxury venues in Athens or the top destination – Santorini and historical venues that cater to micro events.
A luxury micro wedding can also be much more personalized, aiming to be as unique as the couple who is celebrated. That's why micro weddings often come with exclusive themes, bold designs, the most exquisite floral arrangements and decorative elements, luxury gastronomy, eclectic Art de la Table, personalized wedding cakes and show stopper dessert tables, customized wedding favors, signature drinks – seems like you get the picture now right!?
If you're ready to plan your micro wedding in Greece, then let your love journey begin here. Grab your loved ones, choose your ideal destination, and leave the rest to us!
LET'S PLAN YOUR BIG DAY,
TOGETHER!
AS FEATURED ON

​