How To Pick A Video Style For Your Event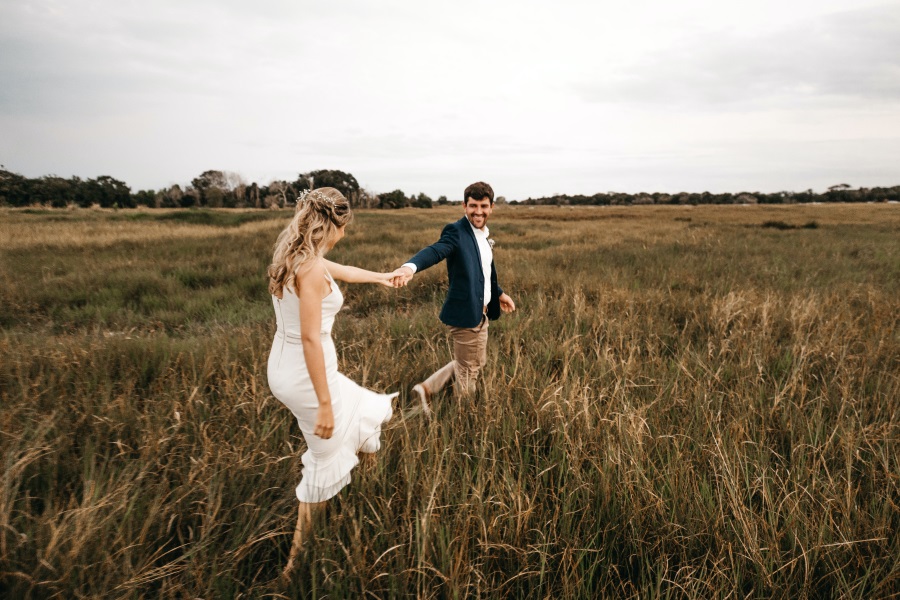 ​When hosting a special event, photographs are the most popular way of commemorating your big day. However, it's your event video that will truly help you reminisce on your special occasion. Unlike pictures, a video truly captures all the live moments, making it the most effective way to relive the experience of your event, including the incredible ambience and all the wonderful emotions too.
Be careful with thinking that simply having a videographer at your next event means you'll end up with a great video. Just like everything else in life, success lies in the details and a great result requires putting thought into the planning of things, like your video style, as well as choosing a videographer that fits what you're looking for. Something else to keep in mind is that consistency is very important (surely you want all the design elements to work together harmoniously), which means, if you haven't yet figured out what style of photography you'll use, read this article for advice on photos.
So, when choosing your video style, remember that it must be something that represents you. Videography is a form of art in itself, which therefore means it's subjective. One may like an edgier video style, while someone else may prefer something more traditional and classic. Also, the style of your video is determined by its purpose. For example, a family reunion requires a different video style than a corporate dinner or a romantic proposal. Fortunately, there are many different video styles to choose from and most videographers will give you multiple options so you don't feel limited.
We've gathered some of the most popular video styles to help you discover the ideal style for you. We've also included some tips on how to efficiently communicate your needs to your videographer.
Video Style #1: Cinematic
Do you want your event to be captured in a stylized way with a cinematic flair? Then, the cinematic style is the right choice for your event. Cinematic video resembles a film, and since every love story deserves a movie about it, it's only natural that this video style is by far the most popular choice for weddings. With a special focus on lighting, the cinematic video style promises to capture, not just the major events of your big day, but also the small details that add to the whole experience.
Video Style #2: Romantic
A romantic video style is all about flow, continuity, and storytelling. Straightforward and vulnerable, it puts emphasis on shots and camera angles as well as setting the environment. It highlights people's body language toward one another, concentrating on the overarching storyline and character relationships, with longer and more fluid shots.
Video Style #3: Documentary
Similar to the cinematic style, a documentary style video has a more journalistic approach rather than a dramatic feel. This type of video will take you through the events of your big day in chronological order, from beginning to end. Let's say this style is used for a wedding, there will be sections dedicated to getting ready, arriving at the ceremony, taking photos, and perhaps even a small interview with guests describing their emotions and wishes. If you want a more anthropocentric approach, focused on how you and your guests feel, then this style is the one you're after.
Video Style #4: Artistic
Stylish, innovative, and unique, an artistic video style can be ingenious, creative, and imaginative all at the same time. It's about figuring out how to define, identify, and depict your event in a way that fulfils your needs. Keep in mind that this video style requires that your videographer have an imaginative toolkit, a diverse creative palette, and a formal understanding of the context in which their work is captured and viewed.
Event Highlights
Event highlights have been very popular in recent years. Many clients want to have a 2 to 5 minute highlight clip of their event as well as the full version which is approximately a 30 to 40 minute video. A highlight recaps all of the most memorable moments of your event; for example, a highlight clip from your baby's baptism or birthday party may turn out to be much more valuable than a longer piece of content, not to mention that you're more likely to view it in its entirety more often. 
Choosing the right videographer
Hiring a videographer can prove to be quite a challenging task. First you must look for someone who matches your video style preference and can meet your expectations. To ensure that, carefully review their portfolio; even pull out a couple videos that you love and use them as examples when sharing your vision. Also, talk about your venue and be sure the videographer is comfortable with your venue type.
Once you've established all of the above elements, now it's time to focus on the vibe. Do you actually jive well with the videographer you've chosen? Remember that being filmed all day can vary from a very good to an extremely bad experience and everything boils down to the relationship you have with the person behind the lens. Only if you like them and feel comfortable with them will you have the results you desire!
If you want help choosing the best videographer to film your event in Greece, at MILI LO we work closely with very successful professionals who can turn your big day into an unforgettable experience you remember forever. Creating a video of your event is much more than just finding a videographer – they really need to be exceptional storytellers. Get in touch and we will be sure to narrate your unique story in the most eloquent way.
LET'S PLAN YOUR BIG DAY,
TOGETHER!
AS FEATURED ON

​