An Authentically Greek Christmas Dinner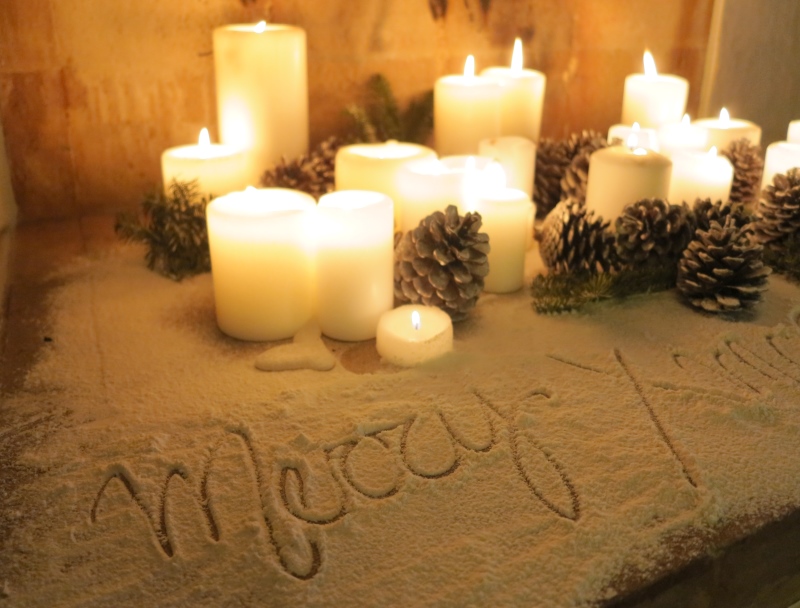 An Authentically Greek Christmas Dinner
It's Christmas in Greece and there is no better way to celebrate than with a beautifully designed dinner party. As with any Greek tradition, the essential elements will include a joyful gathering of family and friends and a table full of delicious dishes that have been passed from generation to generation. These simple guidelines will help you create the perfect Greek Christmas dinner atmosphere!
Decorate a Christmas Boat (karavaki)
Greek tradition involves decorating a sailboat instead of a tree for Christmas. This quintessential tradition originates from the Greek islands and symbolizes sailing towards the new life that follows the birth of Christ. It also serves as a token of gratitude to the sailors who have devoted their lives to the sea, representing their successful return home. To achieve this traditional look all you need to do is find a small wooden boat, place it on a tabletop and then string fairy lights along its edges and even decorate it with beautiful ornaments. This symbolic and very Greek Christmas decoration will surely add warmth to your party.
Bring Nature Indoors & To Your Dinner Table
To add a touch of rustic elegance to your Christmas dinner table, find some pine cones and scatter them around white pillar candles for an elegant and wintery look. Fold a napkin into a boat shape to match your Christmas Boat decoration and voila, you have a fabulous yet traditional tablescape!
Christmas Treats & Dessert Bar
Baked treats of all kinds are absolutely necessary for Greek Christmas celebrations! These traditional, sweet-smelling desserts remind us of warm memories and will definitely be a hit among your guests, so be sure to make (or order) a large batch. Apart from being delicious in taste, some of the Greek Christmas desserts are so elaborate and beautiful that they'll add to your décor! Start with baking a Chistopsomo or "Christ's Bread," a specialty bread made of flour, sesame seeds, and spices, including anise, orange, cloves, and cinnamon, to serve on Christmas Eve. Another traditional baked good is Stravropsomo, which is a fruit-filled loaf decorated with the sign of the cross. During the Christmas period, the most popular desserts are undoubtedly diples, kourabiedes, kataifi, melomakarona, and baklava. Prepared with high-quality local ingredients including honey, cinnamon, phyllo pastry, and nuts, these holiday pastry delights will definitely satisfy your guests' sweet tooth!
Festive Drinks
A Christmas dinner party isn't complete without a drink or two! For a traditional Greek Christmas drink, try warm wine infused with orange and cinnamon, or oinomelo, a Greek alternative to mulled wine which is simply warm wine with honey. These enticing festive drinks will definitely keep your guests warm and their spirits high!
If we've inspired you to add a unique Greek flavor to your Christmas dinner, we'd love to take the stress out of planning the perfect dinner party. Get in touch and we'll make sure that your dinner party will be truly exceptional!
LET'S PLAN YOUR BIG DAY,
TOGETHER!
AS FEATURED ON

​