Planning Tips For An Ultimate Dinner Party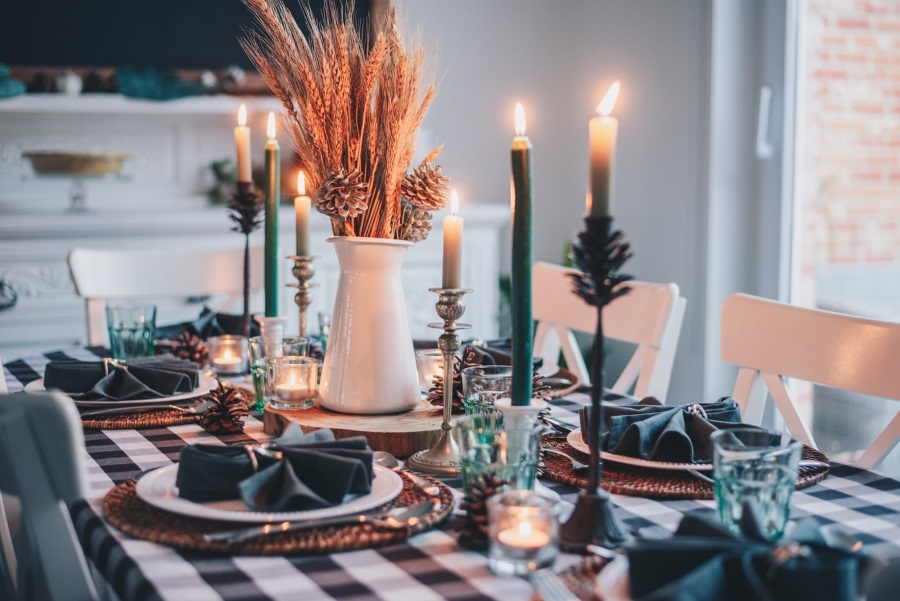 ​Food, drinks, friends, and good conversation – these are all the ingredients that make a great dinner party! But what if you want to take your party to another level? What do you need then? We say, it's all in the details!
Throwing a dinner party especially during the holidays can be a little bit daunting and the stress of preparing everything can get overwhelming. However, if you make a thought-out schedule, the whole process can become simple and fuss-free. At MILI LO we're experts in event designing and planning, so we've gathered a few guidelines for hosting the ultimate dinner party!
#1 Make A Timeline
Your dinner party timeline should start, not the day or the week before, but about one month out from your party. Advance planning is the secret to every event's success! Making accurate lists and giving yourself plenty of time for each task will minimize the stress and help you face any challenge that may arise.
#2 Choose A Theme
Every party needs a theme! It can help bring the entire event together and even guide your meal plans. Select a theme that suits your style, reflects your personality and reflects the atmosphere you want. If you're not one for themes, you can always do something simple and make it seasonal. If you're hosting a dinner during the winter for example, try a winter wonderland theme with white décor, white flowers, a white candy bar, and a white cake!
#3 Consider Your Guest List
A dinner party is undoubtedly a great way to meet new people. However, everyone you invite should know at least one other person so that they don't feel uncomfortable. Imagine the group you're assembling and make sure that the people on your list mesh well together. Consider things like your guest's interests, social skills, and sense of humor. After all, a dinner party should create a unique social dynamic, even one that's happening for the very first time.
#4 Plan The Menu Carefully
Food is, of course, a major aspect of your dinner party and you should be very thorough when it comes to planning the menu. First of all, take into consideration your guests' dietary restrictions and make sure that there are different options to cater to every taste.
Also, attempting new and complicated recipes is a little risky and we highly recommend that you stick to what you know best; look up all the necessary recipes well ahead of time, and start cooking as early as possible. Remember, you can always ask guests to bring something, but ultimately you should be the one deciding what's on the menu.
#5 Choose The Drinks
When choosing what beverages to serve, keep in mind what might go well with your menu, as well as what you like to drink yourself and what your guests will enjoy. You can't go wrong with wine since it is the standard libation for dinner parties, however, you'll want to start with something bubbly to put people in a fun mood. Also, be sure water is on the table and that you're refilling your guests' glasses with their favorite drink frequently!
#6 Make A Playlist
Background music is what ties all the elements of your dinner party together! Choose something upbeat, but not too rowdy or loud. Try to include different choices and mix of music genres to avoid monotony. Take your guests' tastes in music into account and adjust the playlist accordingly; don't forget to include some of your favorite songs too! Introducing your guests to songs that mean something to you will surely add a sense of intimacy to your party too.
#7 Get The Party Started
As a host, your job is to make your guests feel comfortable, be sure to be relaxed and cheerful throughout the night, no matter how many disasters might have befallen you in the kitchen. Remember, the party atmosphere starts with with its hosts!
If we have inspired you to throw a great dinner party, we'd love to take the stress out of planning so that you can fully enjoy yourself without having to worry about anything. Get in touch with us and let us bring your event to life
LET'S PLAN YOUR BIG DAY,
TOGETHER!
AS FEATURED ON

​