Pantone Colors Of The Year For 2021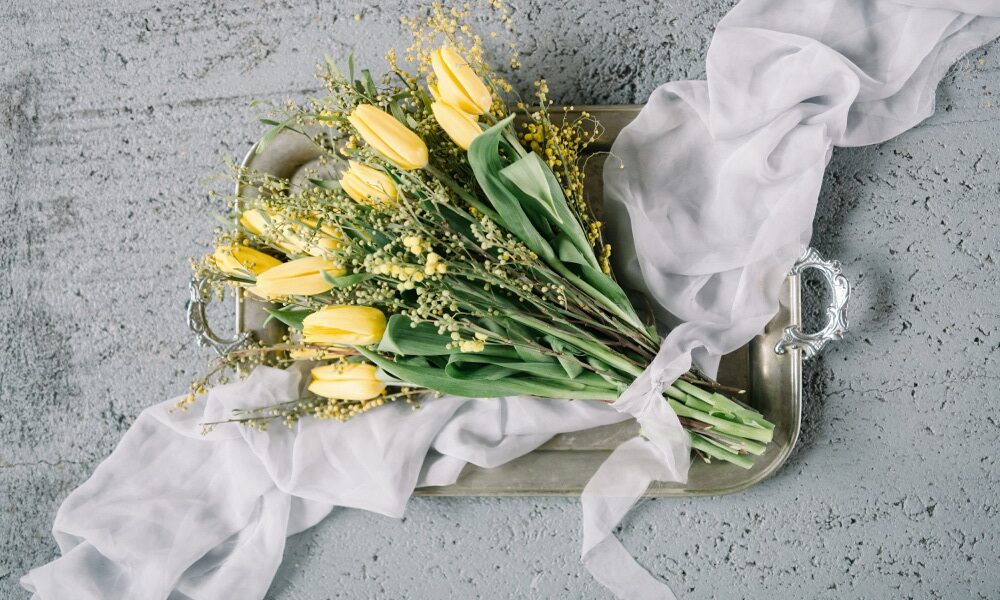 It's been a couple of months since we welcomed 2021 and the Pantone Color Institute, a leading source of color expertise, has taken up, once again, its annual task of forecasting the color that will best reflect the year ahead. This year and for the second time ever, the authority on color has revealed not one, but two shades for its 2021 color of the year – Ultimate Gray and Illuminating – an optimistic hue of yellow!
The institute's decision to name two seemingly unrelated shades as the collective color of 2021 is a response to the tumultuous year that 2020 was. Illuminating and Ultimate Gray come together to create a uniquely harmonious blend of warmth and dependability, a marriage of color that, as described by the institute, "expresses a message of strength and hopefulness that is both enduring and uplifting".
On the one hand, Illuminating is a bright and cheerful yellow sparkling with vivacity; on the other hand, Ultimate Gray is the perfect neutral, a solid shade that provides a firm foundation. Reminiscent of the glorious sunshine, yellow conveys a message of happiness, it is aspirational and gives us hope. Ultimate Gray, the color of pebbles on the beach, is quietly reassuring and supportive, encouraging feelings of composure, steadiness, and resilience. This union of strength and positivity, this message of hope supported by fortitude, is essential to the human spirit after all the challenges we have been through.
We love the strong statement this color combination makes and we're filled with enthusiasm about incorporating it into our 2021 events. Whether you're planning an intimate wedding, a baptism, or a luxury dinner party you can't go wrong with bold and invigorating splashes of yellow, bursting through a soothing gray color scheme. Of course, yellow and gray can be accentuated with other color trends such as navy blue, teal, or peachy pink; it is the perfect combination for more relaxed events – which are the next 'big thing' for 2021.
Emboldening the spirit, the pairing of Ultimate Gray and Illuminating highlights inspires regeneration, pressing us forward toward new ways of thinking and concepts. There are so many chic ways to incorporate it at your event in Greece! At MILI LO, we always use sleek pairings and color palettes to reflect your individual style and personality, and we always work with you one-on-one to handpick your event colors and accents.
LET'S PLAN YOUR BIG DAY,
TOGETHER!
AS FEATURED ON

​