A Romantic Valentine's Day Dinner For Two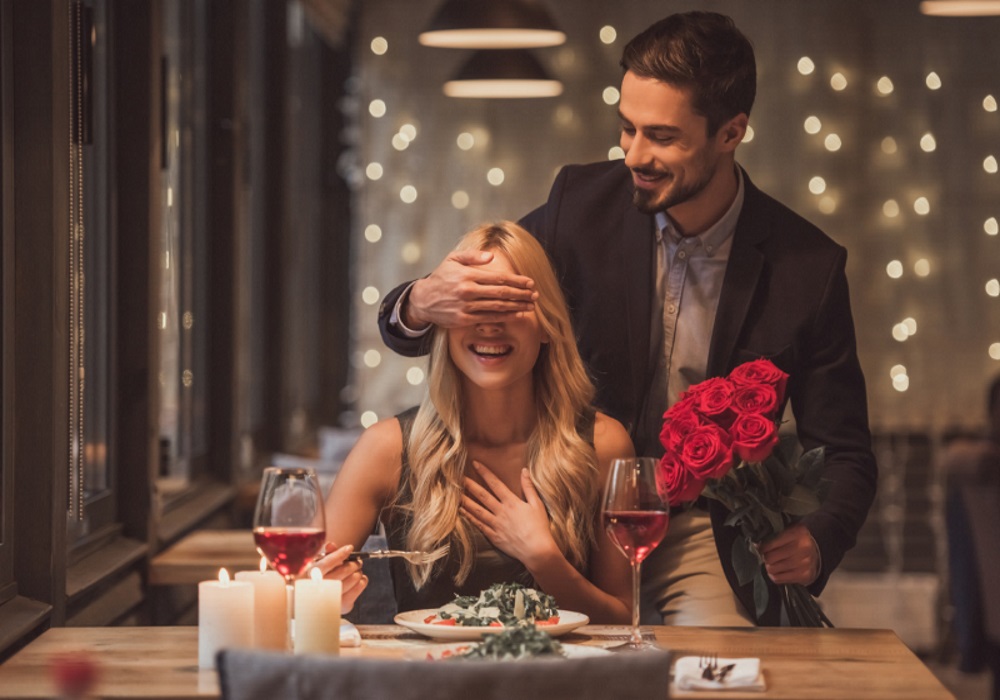 Valentine's Day, also known as St. Valentine's Day, has been a day for nurturing romance since the 14th century. Every year on February the 14th, lovers, friends and family express their love for one another by exchanging gifts, cards, and little treats. This holiday is especially popular amongst couples and we think a great way to celebrate is by planning a romantic suite decor and/or a private dinner for two. Below are a few ideas to get you thinking about planning a romantic dinner with your loved one with your own personal style!
The Dinner Menu
Cooking for a romantic private dinner is not an easy task so it's important to have your menu prepared beforehand. Your dinner should include a special Valentine's Day drink, an appetizer, a main course, and of course, the most important part of the evening, dessert! Here are some delicious ideas for your menu:
Drinks
What would the international day of love be without a toast to you and your loved one!? For wine lovers, we suggest rose or red wine (we like Agiorgitiko, a red variety from southern Greece). To make things extra special and festive, gather your ingredients and whip up one of these fancy cocktails like the Blushing Geisha or the Red Lotus.
Appetizers
To stimulate your appetite we recommend a shrimp cocktail served in a martini glass, asparagus wrapped in prosciutto, or grilled figs served with goat cheese and a splash of balsamic vinaigrette.
Main Course
You can't go wrong with classics like roasted chicken and vegetables or a beef wellington. Of course, if your partner is a vegetarian, spinach and mushroom ravioli is an excellent option as well.
If you prefer not to cook, ordering food from your favorite restaurant or arranging for a chef to create something exceptional and personalized is always a great way to make things a bit easier for yourself. To add a unique personal touch, handwrite your menu so your partner knows what to expect for the evening.
Dessert
Chocolate covered strawberries are always a hit, but we prefer a chocolate cheesecake or a raspberry tart to end the evening on a high note! Do make sure you pick a dessert that you know your partner will absolutely love. After all, Valentine's Day is all about sweetness!
Setting the Mood
Part of making any type of celebration special and romantic is setting the mood for it. Candlelight is one of the most popular symbols of romance so make sure to place candles everywhere! You can also hang a few strings of fairy lights – which is always an incredibly romantic lighting option. For the dinner table, be sure to have a bouquet of your partner's favorite flowers, along with your best plates, silverware, wine glasses, and fabric napkins. Music is also a great way to show your special someone that you care about them so make sure that there is a romantic playlist on in the background!
Exchanging Gifts
It is very common for couples to exchange gifts on Valentine's Day, but it doesn't have to be anything extravagant or expensive, as long as it's from the heart. A nice card with a note telling your partner how much you care for them will definitely be memorable and put a smile on their face. You can also find or buy a picture frame and put your favorite picture of the both of you inside; this way, your partner will have something to remember you by on this special day.
As this evening is just about the two of you, enjoy and relax in each other's company. Turn off your devices and be present in the moment. Undistracted, you can really appreciate this wonderful person in your life and share a romantic evening, just the two of you!
We are always full of extra LOVEly and creative ideas. GET IN TOUCH with us to plan, design and decorate a perfect romantic setting and let us make your Valentine fall feel full of genuine love!
LET'S PLAN YOUR BIG DAY,
TOGETHER!
AS FEATURED ON

​